To tell the truth, summer is my least favorite season. The central coast of Israel tends to be very humid during the summer. Steam room comes to mind.
But nothing - even summer - will get in my way.
Looking through my studio for ideas, I found a refreshing box: colored gemstones in vivid colors.
While watching my
Coursera
lectures, I knitted colorful wire necklaces and flowers to use with those gems.
Just finished uploading them to my
shop
.
Here's my new summer collection, TA DA:
coral and hematite tribal neckace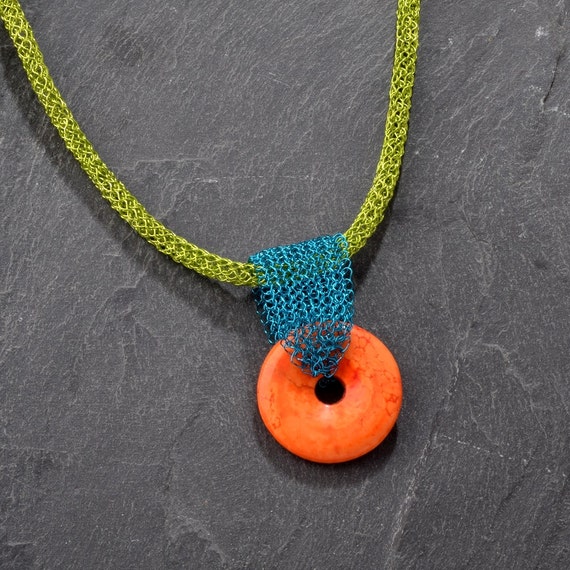 orange howlite necklace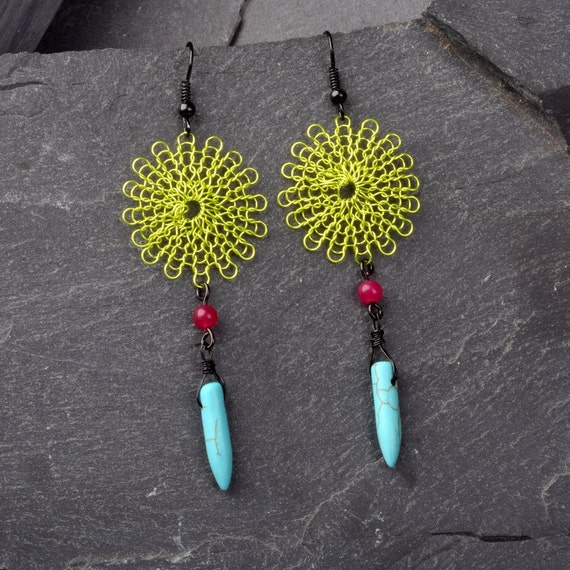 magenta jade and turquoise howlite earrings
Are they not gorgeous???